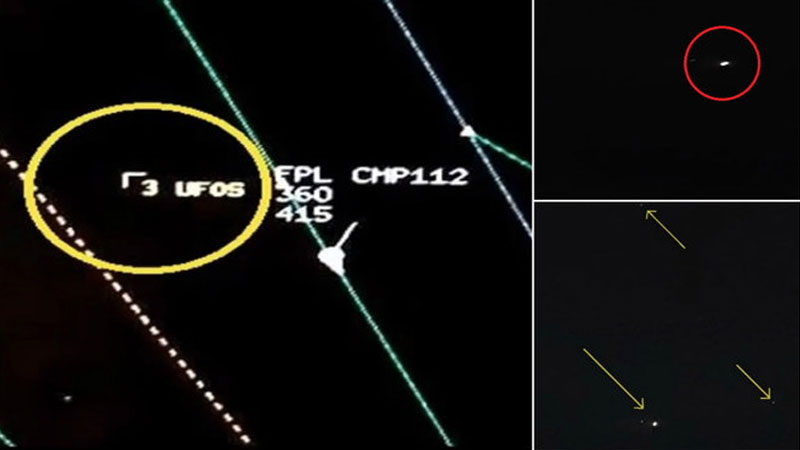 The pilots of at least six commercial flights reported having seen several unidentified flying objects in the sky over northern Chile.
One of the pilots managed to photograph the lights and even had to perform an emergency maneuver to avoid any unforeseen event.
The information was reported and documented by the Committee for the Study of Anomalous Aerial Phenomena.
The phenomenon occurred in the early hours of May 7, 2018, approximately 1,350 kilometers north of Santiago, close to the city of Antofagasta.
However, only recently was a video made available on YouTube showing the dialogue between the aircraft pilots and the flight controller.
In the video, it is possible to hear the pilot of flight Copa 174 inform that, at the height of the Livor air control post, 380 kilometers off the coast of Antofagasta, it was possible to see three lights.
"We don't know what it is," he says just before reporting that one of the lights has disappeared.
Then, the pilot of Latam flight 639 contacts the control tower and declares that he is also seeing the lights "apparently over the sea".
The pilot of Latam 2473 responds that he is also seeing the lights and the pilot of Latam 79 reports that a light at sea level can be seen intensifying its brightness and then disappearing.
At that moment, the first pilot reports that he can see three lights to the left of his aircraft.
"The lights are moving and increasing in intensity and decreasing, too. Let's turn right because it looks like they are getting closer", says the pilot of flight Copa 174.
Flight Latam 501 also confirms that it saw the UFOs and Copa 174 says again: "What a strange phenomenon! Now, we have three lights in the shape of a triangle."
After that, the pilot of flight Latam 577 located the lights 60 miles (96 kilometers) from Livor.
Chile is one of the countries that documents the most unidentified flying objects in its aerial territory, alongside the United States, Peru, Russia and Brazil. Over the past 65 years, more than 600 reports have been recorded.
The dialogues between the pilots and flight controllers can be heard in the video below, after the 4th minute, with subtitles and audio in Spanish: