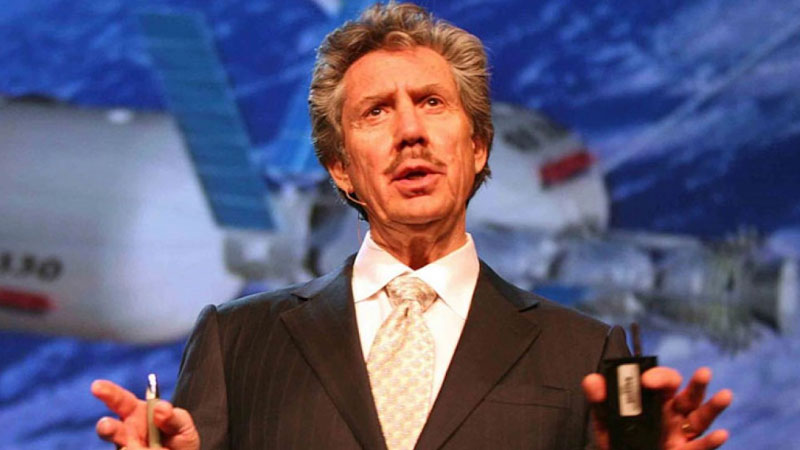 Robert Bigelow built his immense fortune on real estate, but his true motivation has always been space exploration.
In 1998, he founded Bigelow Aerospace, a space technology company that collaborates with NASA and even launched several modules into space.
In an interview with CBS's 60 Minutes, Bigelow said he is convinced that there are extraterrestrials living on Earth.
He highlighted that, after spending several million dollars in the study of the UFO phenomenon, he is absolutely sure that aliens exist and even live on our planet.
Bigelow did not specify exactly how much he spent on this research, and declined to comment on any personal encounters with UFOs.
"I'm absolutely convinced. There was and is an extraterrestrial presence on Earth. I've spent millions and millions and millions, I've probably spent more than anyone else in the United States has ever spent on this subject of aliens," Bigelow said.
Correspondent Lara Logan asked Robert Bigelow if he thought it was risky to say publicly that he believes in extraterrestrials and if he wasn't worried that people would think he was "crazy".
Bigelow responded, "I don't care. It won't make a difference. It won't change the reality of what I know."
When asked if he thought future human space missions would result in encounters with aliens, he said: "You don't have to go anywhere. It's like they're right under people's noses."
The businessman's comments are surprising considering his company has worked closely with NASA in the past, which denies any evidence of aliens.
Although he is questioned all the time, Bigelow states: "None of this will change the reality of what I know!".
Below you can watch Bigelow's video: